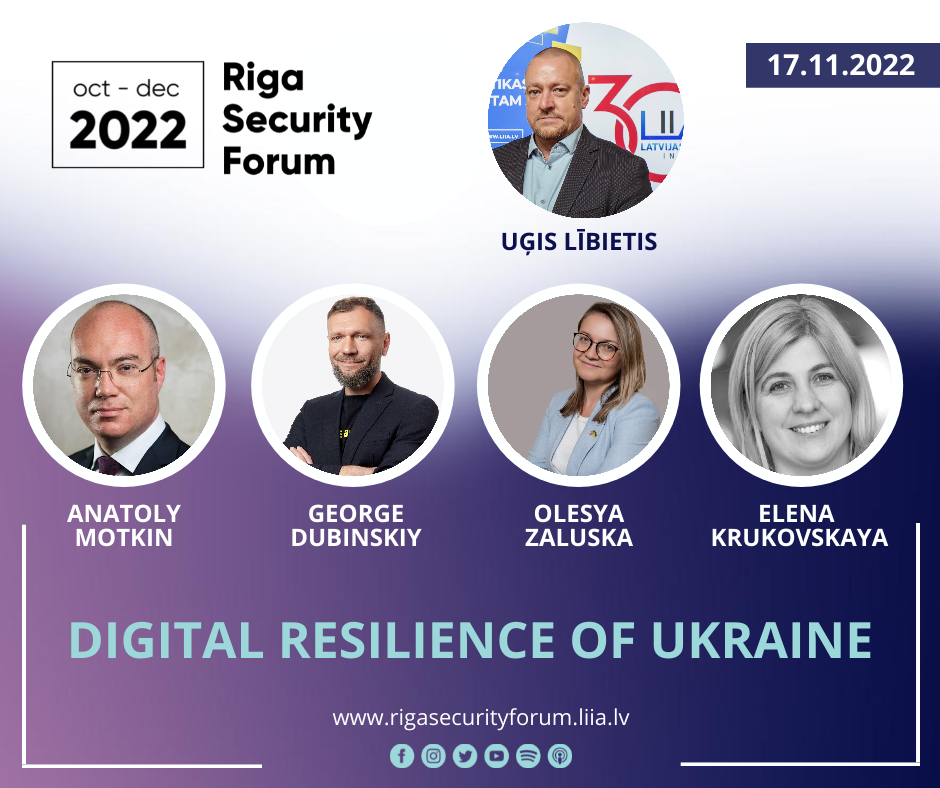 This year's war in Ukraine is very much shaping the usual timetable for many of us, including the agenda of the Riga Security Forum. Different security aspects regarding the war in Ukraine could be one of the most actual topics for our discussions. In our following #RSF2022 debate, we will look at the war in a more "unconventional" way.
Digital infrastructure has become one of the main pillars of Ukraine's resilience. During the upcoming debate: "Digital Resilience of Ukraine," we will discuss several issues concerning digital resilience versus conventional warfare. Ukraine's government's initiative to build a free, transparent, efficient digital state, as well as the role of big tech companies and international financial institutions.
Panelists:
George Dubinskiy, Ukraine's Deputy Minister of Digital Transformation;
.Olesya Zaluska, Chief of Party in Ukraine, USAID Competitive Economy Program (CEP);
Anatoly Motkin, President of StrategEast;
Elena Krukovskaya,

Chief Operations Officer, Exadel.



The discussion will be moderated by Uģis Lībietis, Associated researcher at LIIA and Journalist at Latvian Radio.
The next Riga Security Forum episode will be available on November 17!